&nbsp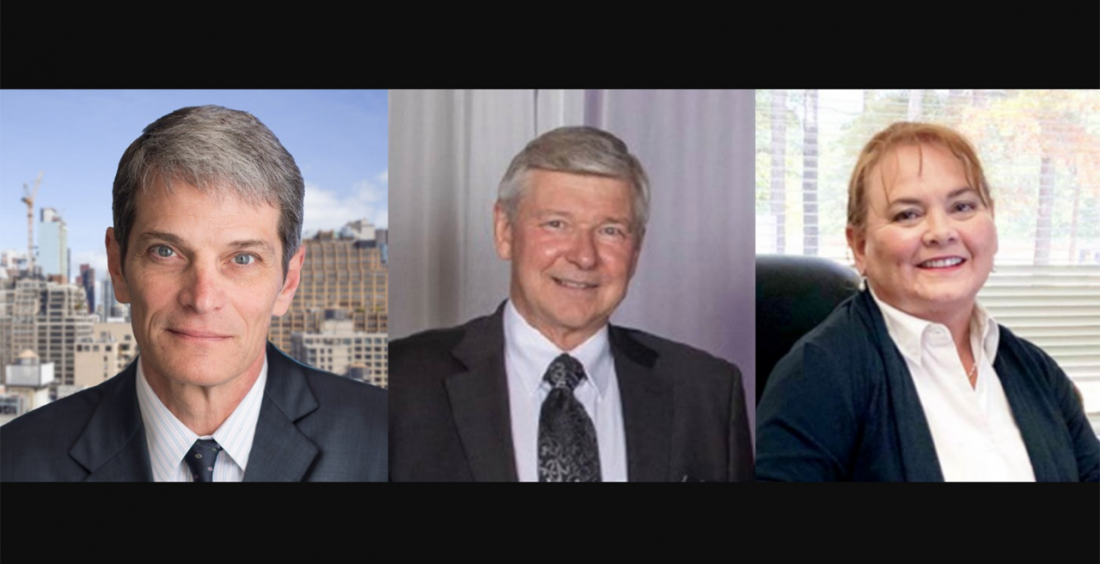 People News: A. Stucki Co., Sam Schwartz Co.
A. Stucki Co. has announced that the presidents of its Magnus and Birmingham Rail & Locomotive (BR&L) subsidiaries will retire this year; Sam Schwartz Co. has hired TransLink's former CEO as Principal and National Director, Transit and Rail.
At Stucki—a provider of engineered components, systems and services for the railroad industry and other markets—Magnus President John Macklin and BR&L President Jo Ann Cary will retire on June 1 and in September 2021, respectively.
Macklin has been an employee of Magnus—a Fremont, Neb.-based manufacturer of traction motor support bearings for the railroad industry—since 1980. He has headed up the company, which Stucki acquired in 2017, since 1999. Under Macklin's leadership, Magnus received certifications in Six Sigma, ISO 9001:2015 and AAR M-1003 as well as the "Mark of Excellence" award from EMD, among other honors. During his 41-year career at Magnus, he received five patent awards for improved bearing design and performance.
Cary has led BR&L—a Birmingham, Ala.-based supplier of new and relay rail, locomotive services, turnout and switch material—since 2018, when Stucki purchased it. She had served as company General Manager since 1995. Though Cary will retire this fall, she will remain with BR&L through the end of the year in corporate training and development.
Under Cary's leadership, BR&L's sales have more than tripled, and facilities have been added in Houston, Tex.; Austintown, Ohio; and Chicago Heights, Ill.
"John and Jo Ann have brought vision, stability and dedication to these two businesses," said Stucki President and CEO John O'Bryan, who joined the company earlier this month. "On behalf of the Stucki management team and our board of directors, we appreciate the great work John and Jo Ann have done and wish them the best in retirement."
Sam Schwartz has appointed Kevin Desmond Principal and National Director, Transit and Rail. Desmond served most recently as CEO of Vancouver's TransLink, which recently selected Maryland Transit Administration CEO Kevin Quinn for the top spot.
At TransLink, Desmond oversaw planning, financing and management of a multi-modal transit network that includes commuter rail, bus, rapid transit, passenger ferry, paratransit, and a major road network, staffed by a team of more than 8,000. Before joining TransLink, he served for 12 years as General Manager of King County Metro Transit in Seattle, Wash., where he helped to grow ridership by 44% while launching light rail, bus rapid transit and streetcar services.
"Sam Schwartz is thrilled to welcome Kevin to our team of transit professionals," President Michael A. Shamma said. "His leadership of some of North America's most innovative systems has been defined by an incisive understanding of the interconnections between transit and climate change, equity, economic development, public health, and the other challenges our communities face."